Orosei: the Festival of the Madonna del Rimedio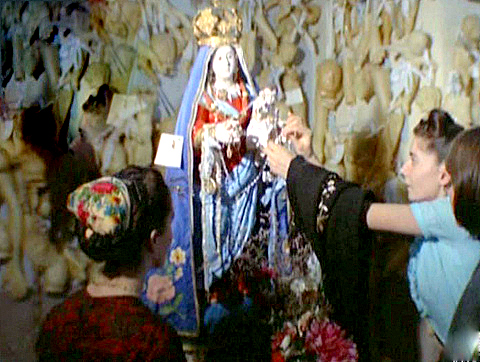 September in Orosei means celebration, thanks to the 18-day festival that starts on the friday of the first week of September, one of the typical festivals in Sardinia set among the countryside churches.
A food festival to try Sardinia's eno-gastronomy, but also a century old festivity that ties together all the neighboring towns.
The festival of the Madonna del Rimedio lasts over 2 weeks and takes place in the 17th century sanctuary of the same name, dedicated to the Church of the Madonna del Rimedio.
The families of the town and the pilgrims that arrive from all over the island occupy the 80 cumbessias, typical pilgrim houses called lozas in Orosei, built around the church to accommodate the participants to the novena.
The small accommodations built for the pilgrims near the countryside churches and sanctuaries overlook the church square, and for 2 weeks that will be the life stage of several families, also belonging to other towns.
The official day of the celebration is the second Sunday of September, and during that day the main events take place: concerts and traditional dancing.
It is a celebration that concludes two weeks of communal life and faith. The banquet of the final celebration is arranged in a single round table that fosters social interaction. As a matter of fact, this famous celebration was described also by Italian writer Grazia Deledda in her book Canne al Vento, where the festival sets the stage for a love story.
Besides the traditional religious significance, the Festival has grown every year to include events for church-goers, non-religious guests and also for tourists and the occasional traveller.
Throughout the years different events have been organized, such as readings of excerpts of Grazia Deledda's books translated into the Sardinian language, performances by the Orosei Chorus and by the Orosei women chorus of Santa Maria 'e mare, Urisè and Intrempas.
Concerts and performances of local groups are the perfect way to admire the traditional instruments of Sardinian music that accompany the dances: a unique opportunity to see live Sardinia's musical traditions expressed with the organetto, with singing, with guitars, with the cantadores Franco and Gianni Denanni and Franco Antonello Dessena, with the accordion of Claudio Dessena with Su Cuncordu and with the Orosei polyphonic folk singing.

Tag: accommodation.